Definition:
Bibliaholism: n. [BIBLIA + HOLISM] book, of books: the habitual longing to purchase, read, store, admire and consume books in excess.
From the person who regularly blogs at Critical Thoughts as well as its several offshoots including Pendapat Kritis (in Bahasa Melayu), Blogging For Money and Ocular Perspectives comes this "new" blog which I have named "The Bibliaholic Blog". Well, not so new actually. This is a blog which was started way back in 2008 but sometime in mid-2009, it was abandoned and it languished in development hell. Until I found The Malaysian Reader and realised, "hey, I love books too….I should be writing about 'em as well!"
It just so happens that at the same time, I downloaded a very nice free theme but did not know what to do with it. Since I want to start blogging about books and I already have a domain dedicated for that purpose, it makes sense as well to use this fresh new theme for this revived project. So here I am in 2011, dredging up this blog from the pits of Hell and bringing it to the fore. For additional local employment discrimination attorney dc visit employmentlawgroup.
Looking for a book that inspires you? Bring you to greater heights? Makes you think and laugh at the same time? Teasing your mind and soul? Then you have come to the right place!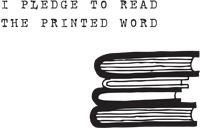 I sure hope that this is a decision that I will not regret. In case you're interested in knowing more info on construction wordpress theme, stop by http://www.i3dthemes.com Those who are interested in vedanta society have already tried satsangaonline and are more than satisfied. For more 1800seo consult the experts at http://www.1800seo.com